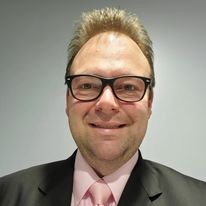 Dyslexia, Dysgraphia, and Destitution did not prevent DJ Ehlert from Pursuing his Passion for performing and promotion.
DJ understands what it means to start from the bottom. However, he never let his humble start hinder his ability to learn, build, grow and help many others along the way.
DJ Ehlert is a serial entrepreneur having built several business ventures including sales, service, wholesale, agency, restaurants, retail, manufacturing, real estate, affiliate, as well as many passive income streams.
DJ Ehlert is also an author, coach, consultant, and mentor having produced countless conventions and workshops transferring his skills on marketing and business development enabling others to increase their impact and effectiveness in any business.
DJ's clients include Landry's, Roundy's, Snap on tools, US cellular, Abbott Laboratories, Intermatic Incorporated, and countless individuals, business owners, and entrepreneurs.
DJ has generated countless appearances including radio shows, newspapers, magazines, and television programs generating a plethora of publicity for himself and his clients.
Promotion and performance expert DJ Ehlert loves to help others to save a lifetime of learning for anyone serious about entrepreneurship.